Local festivals are so much fun, but they also allow community businesses and groups to highlight their products and services to everyone in the neighborhood. Festivals are an opportunity for neighbors to come together and strengthen their relationships and the community. Of course, Yarmouth's music, fireworks, parades, and food help bring everyone together to celebrate.


The Yarmouth Clam Festival
is an annual event first established in 1965. Unfortunately, due to the pandemic, Yarmouth residents haven't enjoyed the festival since 2019. But 2022 is upon us, and with limited restrictions in place, the festival is on schedule. Yarmouth residents and local businesses are working hard to prepare an event to bring everyone back together to celebrate their hometown.
Yarmouth, Maine, is a beautiful seaside town known for its dining options. Farm-to-table restaurants bring the freshest seafood and ingredients from local fishermen and farmers directly to your table. Bakeries with delicious desserts, coffee shops, comfortable lunch spots, and fine dining can all be found in this small town. You will have plenty to do when visiting the festival, which focuses on the star of Yarmouth's food scene, clams.


Where: Yarmouth, Maine—Center of Town
When: July 15–17, 2022
Cost: Free & Open to the Public
Food is the highlight of the festival
Maine is loved for its fresh seafood and beautiful shorelines. Yarmouth non-profits pull together hundreds of volunteers who give countless hours to create a unique food experience at the festival. Food made with love is available from early morning well into the summer darkness. Over 2,500 pancakes are flipped during breakfast, both Saturday and Sunday, at the First Parish Church by the
Yarmouth Rotary Club
and the
Yarmouth High School
Junior Class.
Baked clams, broiled clams, stuff clams, raw clams, and fried clams will be available throughout the town at booths run by local non-profit groups. Lobster will also be a popular ingredient in over eighty varieties of food and drink. Local bakeries like the
Rocky Coast Cheesecake
and restaurants such as
Chopstick Sushi
will be open if you would like something a bit more formal. You won't have to cook anything at all during the three days of the festival. Although, you may want to wear loose-fitting clothing to make room for all the goodies!
Friday night parade is a big draw

Every year on the Friday night of the festival, residents and visitors line the sidewalks to watch the hour-long parade go through town. Floats, marching bands, and entertainers of all sorts march over a mile and a half, performing their best routines. So bring a chair and come early to witness this spectacular event. Locals know to save their seats by setting out lawn chairs on the parade route a week or two in advance!
Fine arts show on the Library Lawn

Festivals draw a variety of activities and interests to the town. Artists from Maine and New England come together to present their work to the public. Mediums from watercolors, acrylics, oils, and photography, to name a few, give attendees a chance to browse and purchase local art.
Carnival rides for all ages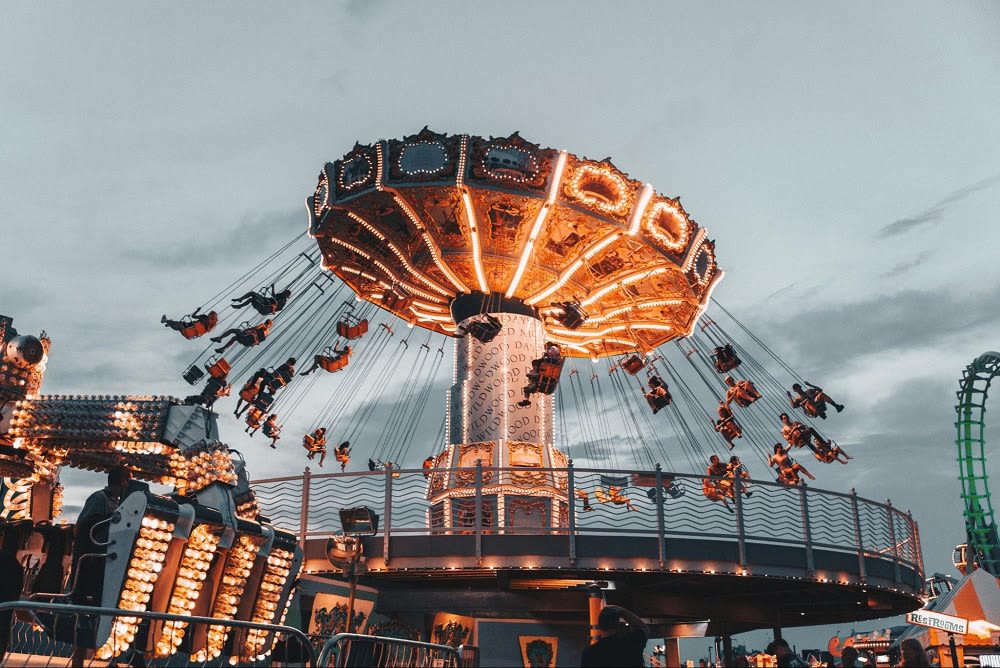 A festival wouldn't be complete without a few carnival rides and games. Bennett Field comes alive with a Ferris wheel and roller coasters for thrill-seekers. The mid-way is the perfect place to test your water pistol and basketball skills and to try and win the biggest prize on the board. Corn dogs and fried treats will keep you full while taking in the sights and sounds.
Music of all genres

Summer breezes, delicious food, and great music create memories that last well past the season's end. The memories are something you can take with you into the frigid winter months while considering Yarmouth homes for sale to enjoy next year's festival.


Lighthouse Keeper is an event at the Kids Stage that combines classical chamber music performed by the Cassatt String Quartet with storytelling to bring to life the story of a local girl who tended the lighthouse. The NYA tent will have a rotating display of performers, including the Port City Jazz, Ellis Falls, Joint Chiefs, the Downeasters Barbershop, Gunther Brown, the Renovators, and more. The Memorial Green tent will host Kevin Midgley Players, Pan Fried Steel, Dream Runner, and many others. Three days of performers will have your feet tapping—there may even be some moving and shaking.
Clam shucking is a big deal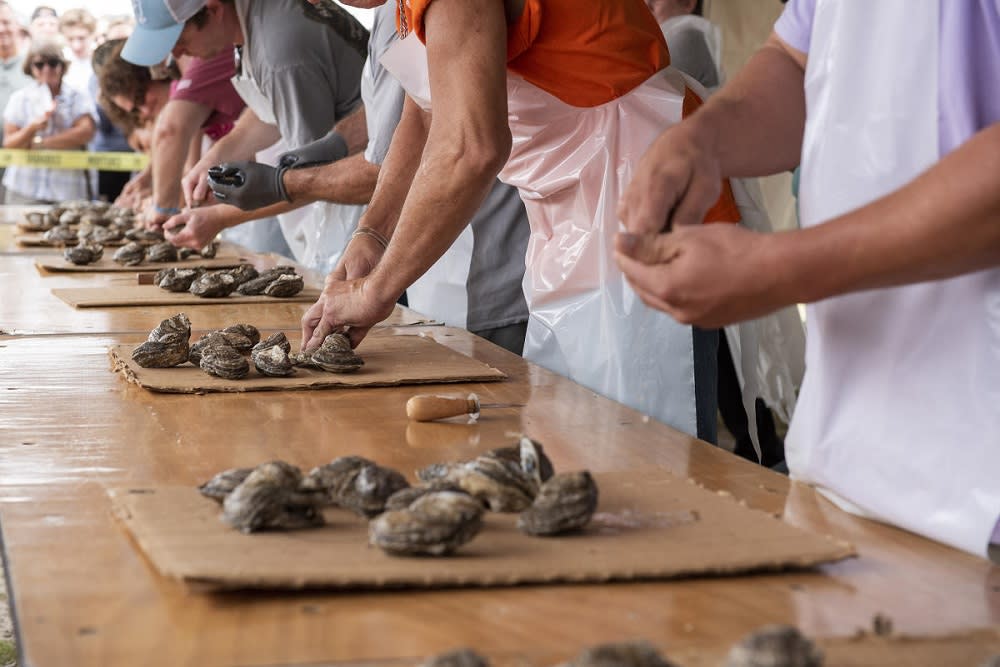 Seafood lovers greatly enjoy the taste of fresh clams, but a lot of effort goes into preparing them.
Shucking
is the first step and involves sliding a small knife into the clamshell to open it. The festival highlights this event with two separate contests. The
Maine State Clam Shucking Contest
is held at the Memorial Green tent and has both professional and amateur competitive heats to determine the fastest clam shucker in the state. Local TV and radio personalities come together for a
Celebrity Clam Shucking Contest
in the same area. The competition is stiff in all events, and it is good fun to watch.
The annual professional bike race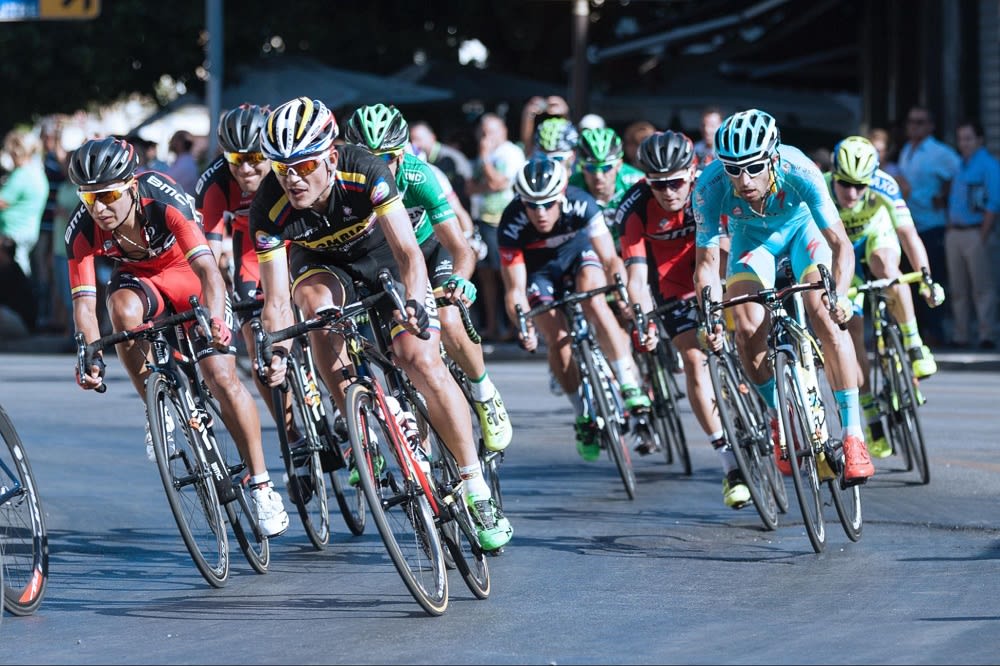 Bicycle enthusiasts have been racing at the Yarmouth Clam Festival for forty years. A 3.6-mile loop allows cyclists to see the town as they race for prizes and the satisfaction of completion. They will race through downtown, passing locals on the sidewalk hoping to catch a glimpse of their loved ones whizzing by, businesses supporting their path, and local residences in the hopes of finishing first in the race.
The Yarmouth Clam Festival is a wonderful opportunity for people to come together and experience local food, music, art, and entertainment while building bonds with friends, neighbors, and family.
Moving to Yarmouth?
Are you interested in touring Yarmouth homes for sale so you never miss events like the Yarmouth Clam Festival again? If so, reach out to trusted local agent
Emilie Cole
today.

*Header image courtesy of Yarmouth Clam Festival