Cumberland is a quaint rural community just outside Portland, Maine. Incorporated in 1821, the area is rich in history. It also regularly ranks as one of the wealthiest municipalities in Maine, indicating the quality of Cumberland homes for sale.

If you're from out of state or just down the street, you may think this charming community is worth checking out. And you would be right! Houses for sale in Cumberland County are incredibly desired, and people move to the area for numerous reasons.
If you're considering joining the community, luxury real estate agent
Emilie Cole
says these are the things you need to know before you start your real estate journey.
Idyllic location

Many current and new residents think houses for sale in Cumberland County are perfect because of their location. For example, Cumberland homes for sale are about 11 miles northeast of Portland, Maine, and 11 miles southwest of Freeport, Maine. Cumberland is centrally located right on the water and extends inland. Located between Portland and Freeport, Cumberland is convenient for commuters to either city and preserves a small-town feel.

The city of Cumberland is idyllic in every sense of the word. The nearness of nature only magnifies the small-town feel you get walking through the area. There is an overwhelming amount of green space and natural beauty everywhere in Cumberland, and many residents state that living here feels peaceful. Many of the most luxurious Cumberland homes for sale are on at least a bit of land, some with several acres.
Rich history
Houses for sale in Cumberland County are tied to the area's rich history, and
the
town takes that history seriously
. Some of the original farms and agricultural staples that were around when the town was incorporated still exist today. Each year, the local farmer's club puts on one of the state's largest agricultural fairs,
The Cumberland Fair
, always the third week in September. 2022 marks its 150th year running. All told, Cumberland's sense of history is emblematic of the town's East Coast character.
Home prices are above average
When it comes to the median home price, houses for sale in Cumberland County
tend to rank
as more expensive than the rest of the state. An article
published in April 2022
noted that while other markets were starting to cool down, houses for sale in Cumberland County were not sitting on the market very long compared to the past year.
This is a great sign, and shows that Cumberland homes for sale are holding their value despite the direction of the national real estate market. The area is not overpriced, and experts expect the market for luxury real estate in Cumberland will remain robust.
Money.com released an article recently
that looked at the 15 most overvalued housing markets in the United States, and the entire state of Maine didn't make the cut.

What does this mean for you? In short, houses for sale in Cumberland County may be more expensive than the average in the state, but they are not overvalued, and they are holding their value while other markets in the United States dip. This is all great news for residents and prospective new members of the community.
Most people own their homes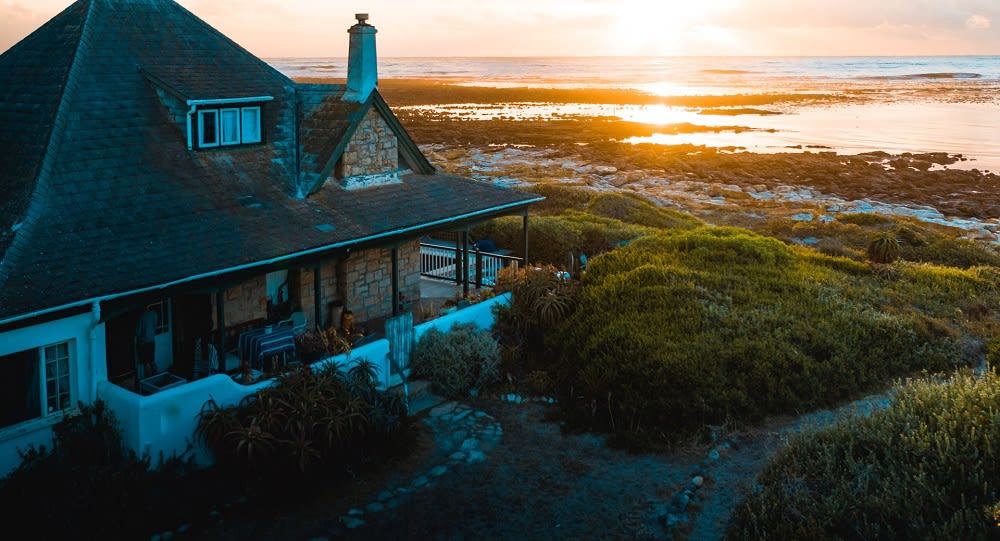 Photo courtesy of Emilie Cole Real Estate

If you're not yet sold on calling Cumberland home, you may struggle to "try out" the area for an extended time because most of Cumberland residents own their homes. Available Cumberland homes for sale are often the best, and sometimes only, choice if you want to relocate here. Finding a rental property for an extended time may be tricky, especially if you have a large family.
It's a great place to call home
Ultimately, Cumberland is a great place to settle down. Cumberland County
regularly ranks highly
among the best places to live in the state. That's not just because of the location, the amenities, or how close it is to nature. It's also about the small-town feel that is so hard to find these days anywhere in the United States.

The area is a community. When looking at houses for sale in Cumberland County, you're looking to integrate yourself into the community. If you love the idea of being close to nature and part of something bigger, Cumberland homes for sale will be for you and your family.
When ready to make a move, reach out to
Emilie Cole
. Emilie fell in love with Maine in 2004 after a vacation to the area and made it her home. Emilie is accomplished in everything she does, and before following her passion in real estate, she was a highly respected photographer for major media outlets in Washington, D.C.
Emilie ranks within the top 5% of all real estate agents in Maine. She works to sell some of the best Cumberland homes for sale and can help you find your dream home while introducing you into the community. If you're serious about Cumberland,
contact Emilie today
.

*Header photo courtesy MLS